The world captured gadzhetomaniya.
Fans of technological innovations never disregard any of the original novelty or fundamentally new project that has all the chances of implementation.
Interesting concept unique mobile phone company Nokia HumanForm suggested. The novelty will differ by their small size, flexibility and transparency, have for a long time familiar to modern mobile phones feature camera, mp3 players and more.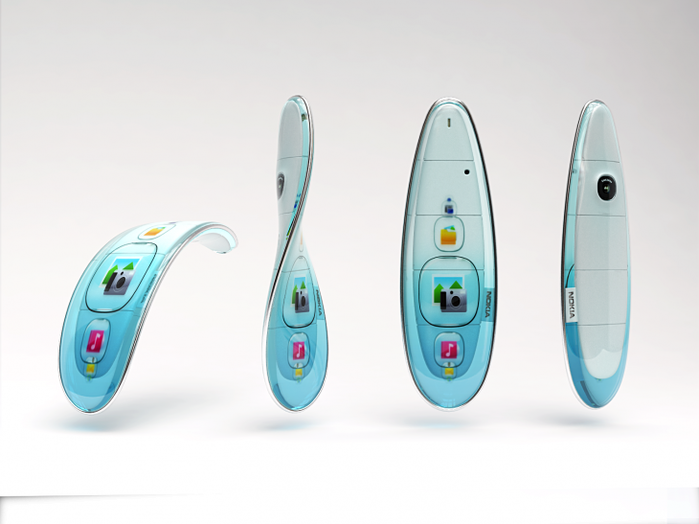 Handling unusual mobile will also be non-standard. Scroll through the menu located on the lateral surface and to exit to the main screen of the gadget can simply shake it. Flip through the gallery of photos you can simply bending angle originally set magnify images.